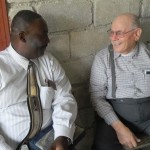 HPM is an evangelical foreign mission organization. It is not affiliated with a denomination, but is supported by various individuals and local churches. Its doctrine and tradition come from the conservative holiness movement, informally represented by the Interchurch Holiness Convention.
Holiness Pilgrim Mission first became a name during the ministry of Richard Jackson in Haiti, when several churches were organized. Rev. Jackson led the work through the late 1950's.
R.O. Scott was the next official director of the work in Haiti, and organized many churches throughout the country. For several years he was assisted by Winfield Poe, who became the next director and served in that position for 24 years.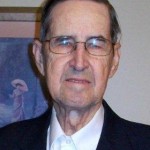 Jesse Brower has traveled as a mission representative for several years, visiting churches to raise support.
Ben Durr, formerly a faculty member at God's Bible College, in Cincinnati, now travels for HPM.
Stephen Gibson has been the director since 2011.
HPM's ministry in Ukraine began when Dave and Twila Drummond, formerly working in Ukraine with another mission, chose to affiliate with HPM. HPM currently has responsibility for churches in Knyazhichi and Nova Odessa.
HPM's work in Ukraine is also extended through the Ukrainian Holiness Association, providing ministry training and a network of ministry connections.
HPM's ministry in the Dominican Republic was organized in 2011, with the appointment of a national director from Haiti. The mission churches in that country are composed primarily of Haitian immigrants.
HPM has engaged in many forms of ministry, including orphanages, medical clinics, and schools. However, the central focus of the mission is local church development. The mission philosophy is that strong local churches are the primary work of God in the world, and all other ministries should extend from the local church as needed. For example, every HPM school is the ministry of a local church.
We live in anticipation of the return of Christ. Whether He comes in days or decades, the best thing we can be doing is establishing healthy, evangelizing churches everywhere.
We do not focus on building complex, dependent, institutional programs.
Whatever happens on a global scale, whether peace or conflict, freedom or oppression, order or chaos, the kingdom of God will be best extended through the work of strong local churches.