HPM is currently sending food relief to Haiti.  This country was suffering from rioting even before the Corona virus came.
Haiti is a land of beautiful mountains and sparkling streams. Haiti claims to be the only nation established by a slave rebellion. They have had a tumultuous history and today are known as the poorest country in the western hemisphere.
For decades, Haiti has received more attention from mission and aid organizations than most other nations. Irresponsible giving has created an "aid industry" in Haiti and has corrupted government and ministry programs.
Yet the poverty is real. The effects of malnutrition are visible, and it's a place where a child may ask you to buy him a drink of water.
In such a scene of need, what does God call the church to do? We believe that the gospel changes life, not only spiritually, but economically; therefore, the gospel is the most comprehensive answer to all human problems.
We believe that the local church has the potential to change a community.
We believe that economic change must be locally sustained; otherwise, people are left more dependent than before.
We promote gospel preaching, local church centrality, and sustainable economic change.
HPM has fifty churches and several schools spread over much of the country of Haiti, including the island of La Gonave.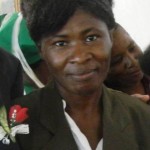 HPM churches and schools are locally supported. Our approach to support is not routine payment of expenses, but projects that build and establish local churches. The goal is to help in a way that makes a local church stronger instead of weaker.
Forms of help include finishing church construction, making business investments, and sponsoring training.
The courses from Shepherds Global Classroom are being translated into French for use in Haiti.